We were lucky enough to make Bit Bash happen in collaboration with Video Game Art Gallery, facilitators of Art Bash, and Cards Against Humanity, who brought you the super chill Quiet Sit Down Fun Lounge of tabletop games.
Video Game Art (VGA) Gallery
VGA Prints – 15% off!
Use code BITBASH for 15% off prints at VGA's online store, now through Sept. 6th.
---
Solo Exhibition Opening by William Chyr
Oct. 16th, 5:30PM at Mana Contemporary, 5th floor of 2233 S Throop St
Join us for the opening of a solo exhibition of work from a new puzzle exploration puzzle game by Chicago‐based artist and physicist William Chyr that imagines a universe with a different set of physical laws that will be released in 2016. This exhibition is presented in conjunction with the first VGA artist residency co-run with UIC Maker Space.
---
Chicago-Made Video Games as New Media Art
Sept. 17th during Adler After Dark
VGA's Chaz Evans will moderate a panel featuring key members of the city's expanding and vibrant game community:
Developer and Bit Bash lead curator Rob Lach
Northwestern University academic, graphic designer and game developer Whitney Pow
Game developer and Video Game Art Gallery artist-in-residence William Chyr
Bit Bash organizer and Robomodo developer Brice Puls
---
Cards Against Humanity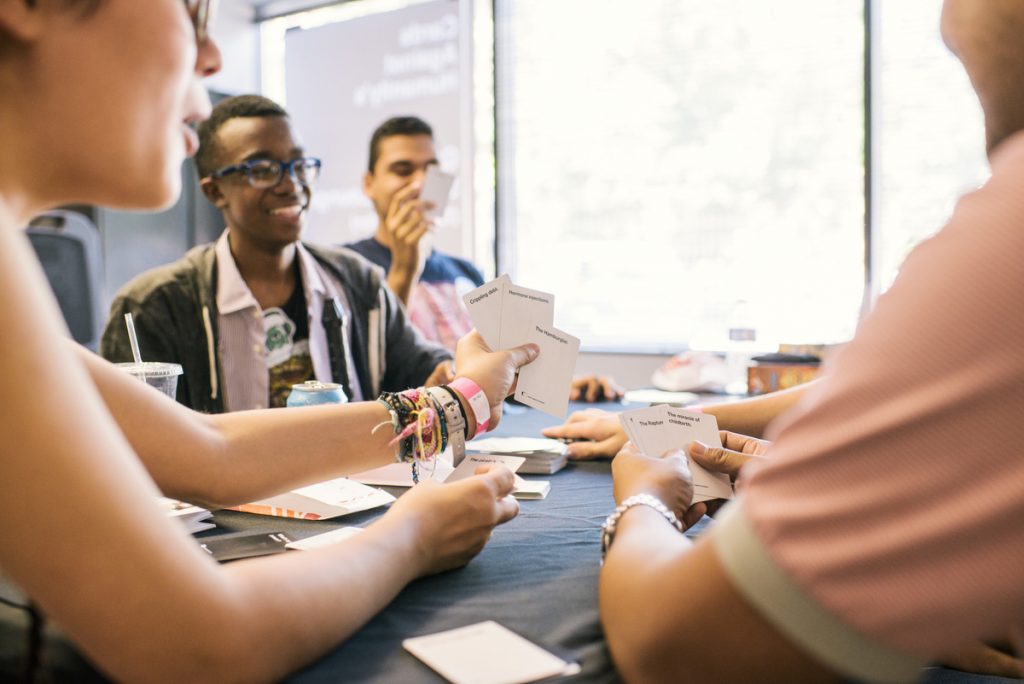 Cards Against Humanity is always up to something, from buying a private island to mailing literal bullshit to thousands of people. Don't miss out on what's next.
Sign up for Cards Against Humanity's local Chicago newsletter to learn about upcoming events!